Grassroots social justice movements have built an unparalleled upsurge in national protest and political engagement. However, organizations must recognized that both the public health response to COVID -19 and the ubiquity of social media has made us all increasingly dependent on digital tools. These tools have often been exploited against movements, so the time is now for movements to increase their digital security.
What former students are saying about the course:
Albert Buixade Farre, Biodiversity Funders Group: "This multi-part series was an opportunity to go beyond having a bird's view of vulnerabilities, and dig deeper and learn the specifics on how to strengthen digital security in practical and understandable ways." –
Mike Thorp, New Era Colorado: "Every session was relevant and well facilitated. Especially the clear action steps, the great context and the specific examples of digital security's importance. It was great and very much worth my time."
Kris T., Girls for Gender Equity -NYC: "My knowledge of digital security has expanded and will serve a life-long purpose in both my professional and personal life as an ever-changing entity."
Tyger C., Grassroots Policy Project: "Well worth the time and money. We gained valuable information and tools that every non-profit should use to protect the integrity and security of their work."
Orson M., Grassroots International: "Digital security tailored to the values and concerns of our movements! We got knowledge and tools we can start putting to to use right away. Great program!"
Terenee P., Shriver Center on Poverty Law: "Even when you are the IT professional on staff, there are always new concepts to learn."
Patrick B. - U.S. Citizens for Peace & Justice - Rome" "I've just completed the course "Encrypt by any means necessary" and can highly recommend it. The instructor combines his personal experience as a former activist in the Occupy movement, his current professional experience as an ACLU lawyer and his immense expertise in computer science to produce an eye-opening course on how to defend our computers and cellphones from intrusion. Intrusion by government agencies and law enforcement bodies trying to neutralize protest movements by getting into activists' electronic devices, spying on them and even disrupting their projects. Intrusion by Big Tech, Big Media and the Corporate State with the aim of profiling us in order to manipulate us better. Or intrusion by malevolent hackers who get into our computers and cellphones simply to wreck havoc or, ever more frequently, to ferret out company secrets or to steal our identities and confidential data with the aim of extorting money. Defending ourselves against electronic intrusion is not always a simple task but it is an essential one. The course offers a wealth of suggestions, from foolproof passwords to various ways – some simple, some sophisticated – of encrypting our data to make it illegible to snoopers. In addition to the technical training, the course offers readings which expose the mind-boggling perfidy of government agencies, law enforcement bodies, Big Tech, Big Media and the Corporate State, which have been working together for half a century to lock us into an Orwellian world. "Yeah, but I knew that already" some might say. Perhaps. But certainly not to what extent. Nor the surprisingly accessible means we have of defending ourselves. The course is worth taking just to learn that."
Your Instructor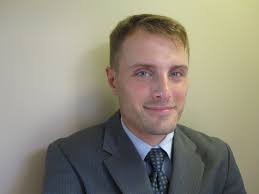 Jon S. Uss is a Modzilla/Ford Media Democracy Fund Technologist Fellow at The ACLU of NY. Before being chosen as a fellow, he founded and directed Constitutional Communications—a nonprofit that specializes in information security for professionals and civil society organizations. He has led trainings and accredited Continuing Legal Education training for hundreds of attorneys and law students on cybersecurity, professional ethics, international law, and attorney-client communications with the New York County Lawyers Association, The American Bar Association, Law for Black Lives, and the New York State Bar Association. The ACLU of NY recently published his report "Legal Cybersecurity in the Digital Age" which was featured in Reuters/Westlaw, Legal 360 and Legal Tech News.
Course Curriculum
Session 1: Intro to major concepts and Checklists: - Course begins Oct 1
Available in days
days after you enroll
Session 2: The challenge of the cypherpunks:
Available in days
days after you enroll
Session 3: Mass Surveillance and Endpoints:
Available in days
days after you enroll
Frequently Asked Questions
When does the course start and finish?
The course starts January 1 and runs for eight weeks, though once you have signed up you retain access forever. It is a completely self-paced online course - you decide when you start and when you finish, however keeping pace each week allows you to be up to date for weekly Zoom sessions.
How long do I have access to the course?
Once enrolled, you can come back anytime. It is expected that past students will be discrete about commenting in subsequent sessions, and will not attend Zoom Sessions beyond their eight week period.