SSCC Instructors
Below is a list of all SSCC Instructors with course information for each.
Courses are linked for those teaching in July August


Michael Albert: Instructor: Life After Capitalism
Instructor: Strategy for Societal Transformation
Michael is a long-time activist, writer, and organizer known primarily for his affiliation with Z Communications and his original writing on and support for Participatory Economics and Participatory Society. He has written hundreds of articles, over twenty books, one novel, one screenplay, and has initiated numerous institutions and projects.
Especially germane for SSCC, he has taught in diverse settings from left gatherings to universities to prisons, online and offline, and is one of the hosts of the School for Social and Cultural Change (SSCC).
Kathy Kelly: Instructor: Lay Down My Sword and Shield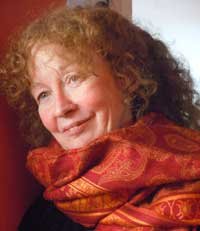 Kathy Kelly is a peace activist whose efforts have led her, at times, into war zones and U.S. prisons. She lived in Iraq throughout the initial weeks of two U.S. wars against Iraq: Operation Desert Storm (1991) and the Shock and Awe bombing and invasion (2003). She and her companions in *Voices in the Wilderness*organized 70 delegations to Iraq, all in open and public defiance of the economic sanctions against Iraq.
With *Voices for Creative Nonviolence*, she was able to visit Afghan Peace Volunteers in Kabul on 30 separate occasions from 2010 – 2019. She developed an earlier version of this course while serving a three-month prison sentence for having attempted to deliver a loaf of bread to the commander of a U.S. military base operating weaponized drones over Afghanistan. She particularly appreciates opportunities to visit with secondary school and university students and will try to communicate, throughout the course, what she has been learning from younger activists.
Noam Chomsky: Instructor: Consequences of Capitalism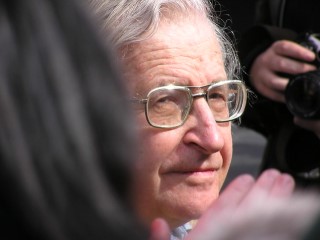 Noam Chomsky is Institute Professor (emeritus) in the Department of Linguistics and Philosophy at the Massachusetts Institute of Technology and Laureate Professor of Linguistics and Agnese Nelms Haury Chair in the Program in Environment and Social Justice at the University of Arizona. His work is widely credited with having revolutionized the field of modern linguistics. Chomsky is the author of numerous best-selling political works, which have been translated into scores of countries worldwide. Recent books include What Kind of Creatures Are We?, as well as Optimism and Despair, and Internationalism of Extinction.
Marv Waterstone: Instructor: Consequences of Capitalism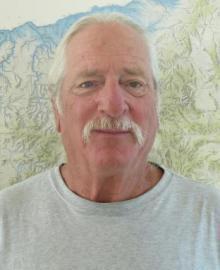 Marv Waterstone is Professor Emeritus in the School of Geography and Development at the University of Arizona, where he has been a faculty member for over 30 years. He is also the former director of the University of Arizona Graduate Interdisciplinary Program in Comparative Cultural and Literary Studies. His research and teaching focus on the Gramscian notions of hegemony and common sense, and their connections to social justice and progressive social change. His most recent books are Wageless Life: A Manifesto for a Future beyond Capitalism (University of Minnesota Press; co-authored with Ian Shaw) and Geographic Thought: A Praxis Perspective (Routledge; co-edited with George Henderson).
Ben Burgis: Instructor: Logic for Left-Wing Debaters and Activists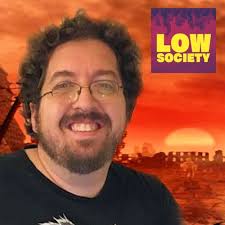 Ben Burgis is a philosophy instructor, a Jacobin columnist, and the author of "Give Them An Argument: Logic for the Left." He's taught a variety of formal and informal logic classes at the college level, and he's publicly debated centrists like Twitch streamer "Destiny" and Bloomberg Opinion's Noah Smith as well as libertarians and right-wingers like Stefan Molyneux, Gavin McGinness, Adam Kokesh, Gene Epstein, Dave Smith, and Yaron Brook.

Sandy Carter: Instructor: Revolt and Transcendence in Popular Music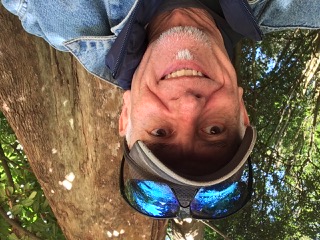 Sandy was born in Gulfport, Mississippi, and grew up in Amarillo, Texas. In the 1960s at the University of Texas, he became active in the anti-war, student, and civil rights movements. In the early 1970s, he worked as a community organizer in North Omaha, Nebraska. In subsequent decades he was active in organizing around workplace, community, and mental health issues.
His passion for music and the arts led to his writing about music, politics, and culture for Z Magazine over a period of 15 years. His writing has also appeared in the San Francisco Chronicle, The Guardian, No Depression, and Southern Exposure.

More recently he has worked as a special education teacher and counselor with at risk youth in the Bay Area. In the mid-90s he worked as an entertainment manager for the Ash Grove, a legendary roots music venue in Los Angeles.
Andrej Grubacic: Instructor: Societies Against the State: Politics, Theory, and Culture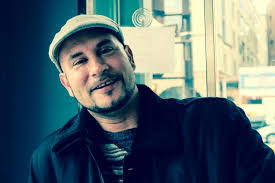 Andrej Grubačić is the founding Chair of the Anthropology and Social Change department, incoming editor of the Journal of World-Systems Research, and affiliated faculty at the Berkeley Center for Social Medicine, UC Berkeley.
Following the collapse of Socialist Yugoslavia, Andrej moved to State University of New York, where he participated in the Fernand Braudel Center on anarchist implications of world-systems analysis. In 2008 he moved to San Francisco and worked in the sociology department at the University of San Francisco and urban studies department at the San Francisco Art Institute.
Andrej studies world history as a struggle between institutions of possessive individualism and institutions of mutual aid. This research is included in his UC Press book Living at the Edges of Capitalism: Adventures in Exile and Mutual Aid, co-authored with Denis O'Hearn.
Alexandria Shaner: Instructor: Strategy for Societal Transformation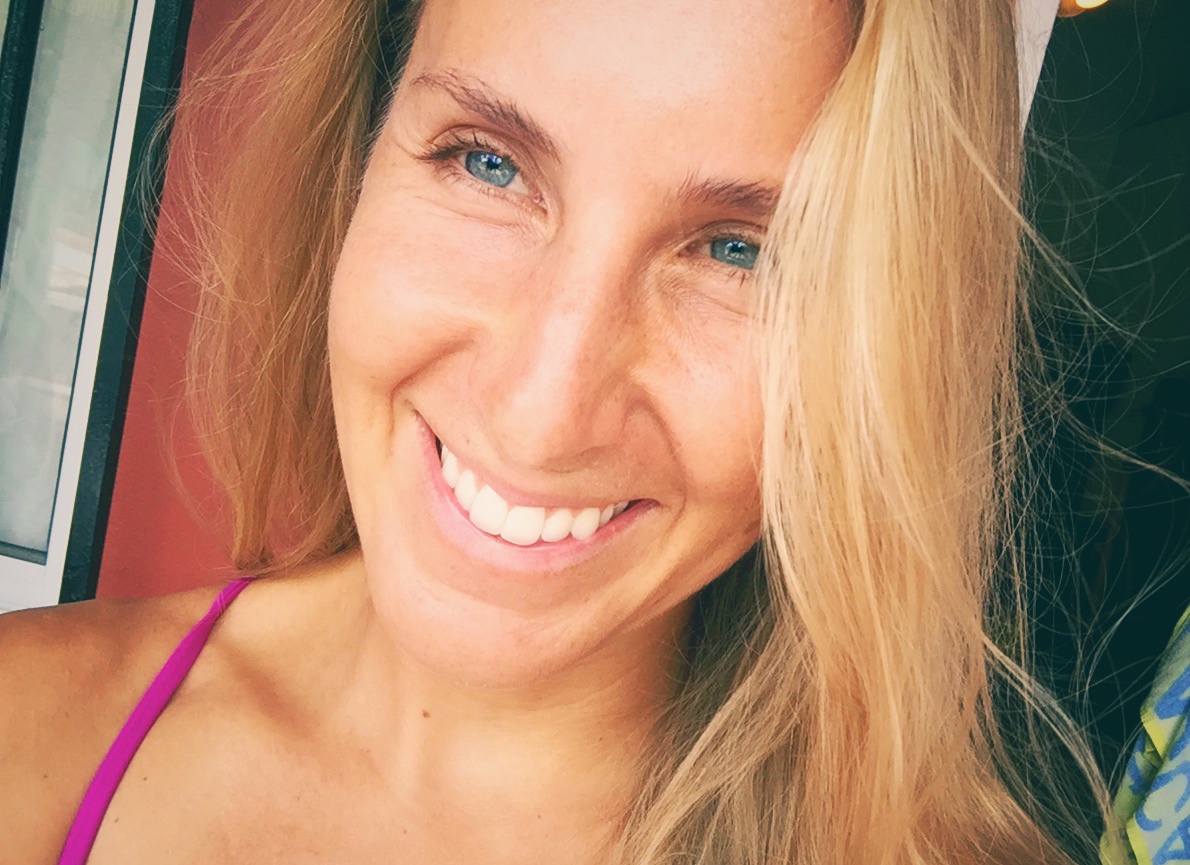 Originally from the USA , Alexandria has lived most of her life in the Caribbean, as well as in Egypt and in Nicaragua. A sailor, organizer, activist, and writer, she lives aboard a 100 year old wooden sailboat, currently based in Carriacou.
Alexandria has been active in education, conservation, and climate action work for over 15 years. Specializing in field work, she came to recognize interlinked systemic causes of destruction (ecological, social, & economic).
In the immediate aftermath of Hurricanes Irma and Maria in St. Maarten, she participated in and organized mutual aid and emergency relief projects. This solidified her interest in studying and advocating for participatory society. She is currently researching self-organizing societies, specifically mutual aid in the maritime community and in post-disaster/disrupted communities. She is active with RealUtopia.org and Znet.
Eugene Nulman: Instructor: Activism and Social Change
Eugene Nulman, PhD is an activist with nearly two decades of experience and an academic researcher in the area of social movements. He is the author of the book*Climate Change and Social Movements: Civil Society and the Development of National Climate Change Policy*, a contributor to Znet and teleSUR English, and a documentary filmmaker.
Sean Michael Wilson: Instructor: Radical Reading: Political Comic Books
Sean Michael Wilson is a graphic novel writer. His books are often on themes of history, politics, and social issues, including *Parecomic*(a book about participatory society and economics with an introduction by Noam Chomsky);
*Fight the Power! A Visual History of Protest Amongst the English Speaking Peoples'* ;
*Portraits of Violence*, ten sociological theories on terrorism and state violence with Dr. Brad Evans; Goodbye God? looking at the tension between science and religion (intro by Lawrence Krauss), and a book with the GFTU about the history of labor and progressive movements *The Many Not the Few (* introduction by the leader of the Labour Party, Jeremy Corbyn and launched at a special event in the House of Commons).
He has worked with a variety of organizations in the process, such as British universities and museums, Norwegian's People's Aid, the British and American Humanist Associations, Corporate Watch, GFTU, War on Want, etc.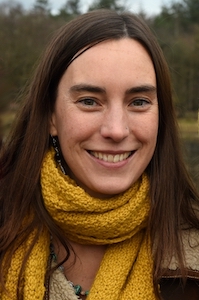 Nina Koevoets: Instructor: Introduction to Engaging Nonviolence
Nina Koevoets is Co-author of the Engaging Nonviolence Study Guide. Nina Koevoets has been studying nonviolence and conflict resolution for more than a decade. She has a master in Conflict Resolution and Governance and another in Global Studies. In 2009 she joined a training program with the Metta Center for Nonviolence in the USA,that first put her on the path of nonvilence. She worked several months in India and Israel-Palestine, studied in Sweden, lived in Portugal and now in Greece, while she is originally from The Netherlands. These experiences gave her new perspectives and ideas about the challenges and potential of nonviolent action. Since 2015 she implements her own training courses; see www.peace-power.org
Jon S. Uss: Instructor: Encrypt by Any Means Necessary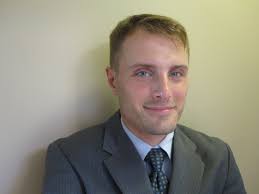 Jon S. Uss is a Modzilla/Ford Media Democracy Fund Technologist Fellow at The ACLU of NY. Before being chosen as a fellow, he founded and directed Constitutional Communications—a nonprofit that specializes in information security for professionals and civil society organizations.
He has led trainings and accredited Continuing Legal Education training for hundreds of attorneys and law students on cybersecurity, professional ethics, international law, and attorney-client communications with the New York County Lawyers Association, The American Bar Association, Law for Black Lives, and the New York State Bar Association. The ACLU of NY recently published his report "Legal Cybersecurity in the Digital Age" which was featured in Reuters/Westlaw, Legal 360 and Legal Tech News.
Rod Driver: Instructor: US and British War Crimes and Propaganda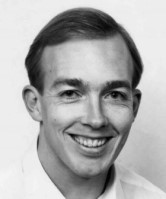 Rod Driver is a part-time academic. He has studied Maths; Sports Science; International Relations, Terrorism and Security; and Economics. He was 3 years into a Ph.D. in Media and Communication Studies but has postponed it indefinitely due to the arrival of his children. He is particularly interested in understanding how the world works, and in de-bunking modern-day US and British propaganda, which permeates our societies.
He believes that much academic teaching is far too uncritical of the establishment and the status quo. He also sees the current academic focus on ever-more specialized and compartmentalized courses as unhelpful, because few people have a sufficiently broad understanding of enough topics to be able to understand the links between them. He sees understanding as rather like a jigsaw puzzle – it's only when you have all the pieces in place that the picture makes sense. For this reason, he incorporates psychology, power, and corruption of politics and the media throughout his teaching.
More coming for each new session - we are just getting started!